What is the parable of your life?
Jesus used a lot of parables to teach his followers—so many that his disciples asked him why. So that the "mysteries of the kingdom of heaven are revealed to you," he answered. Parables offer a relatable way to understand an abstract spiritual lesson. Most of us know what it is like to plant, cook, eat, manage money, run a business, deal with relationship conflict. What Christian truths would you like your own simple life story to reveal to others? How that parable unfolds is up to you.
Today's readings: Jeremiah 13:1-11; Matthew 13:31-35 (401). "All these things Jesus spoke to the crowds in parables."
TAKE FIVE IN ADVANCE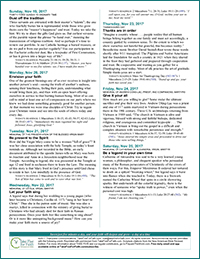 TAKE FIVE DAILY is a feature of the award-winning parish resource Prepare the Word. Paid subscribers receive access to TAKE FIVE reflections in advance for homily preparation, bulletin inserts, and web posts.
TAKE FIVE APP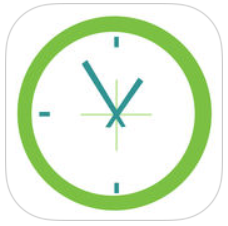 Download the TAKE FIVE app and view our award-winning daily reflections on the go.